Bubble Blog: Tyler McGregor
The captain and Forest, Ont., native describes his emotions from being back on the ice at Canada's National Para Hockey Team Training Camp, presented by Canadian Tire, what he is doing to keep himself busy and the hard work that has gone into making the bubble safe.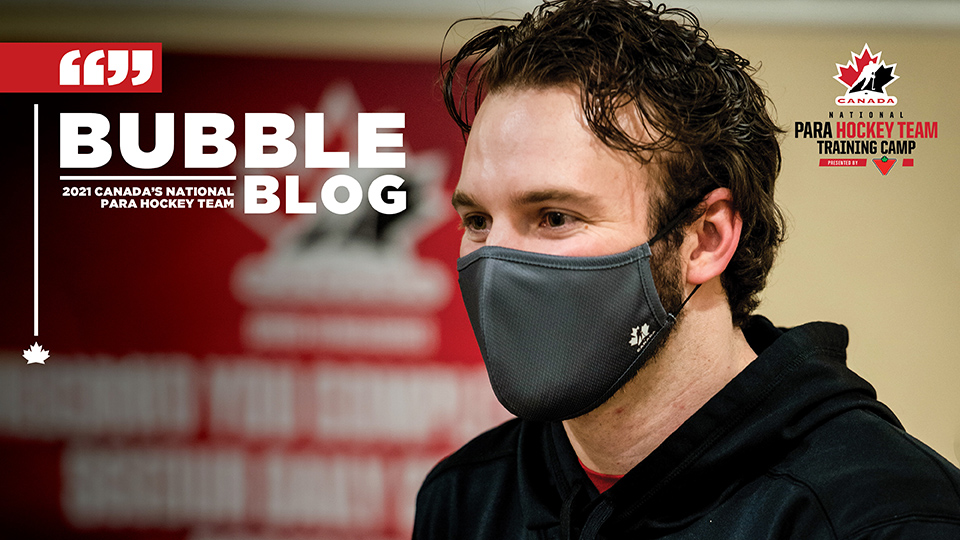 Thursday, January 21
It's crazy how much you truly come to miss being in a competitive environment with your teammates, especially after 10 months without that opportunity. We've done an amazing job staying connected and pushing each other despite the circumstances, but no matter how much we adapted and overcame, it all pales in comparison to finally being here. Being together.
Arriving in the bubble on Saturday provided an immediate reminder of how important that is, even if we didn't even see each other in the hotel for the first few days. Regardless, I felt an enormous amount of gratitude just to be back with everyone. It's been nostalgic, relieving and, at times, kind of shocking to finally be back.
Those 10 months felt like 10 years. At least they did for me...and apparently my hairline too.
A lot of my time during the first couple days in the bubble has been split between Zoom meetings with players and staff, a couple of Pilates workouts over Zoom, watching a ridiculous amount of hockey and football, and spending plenty of time reading (I just started The Tattooist of Auschwitz by Heather Morris today).
Thankfully, after multiple negative COVID tests we were able to leave our hotel rooms and get back on the ice Monday afternoon. Our first two days together were in small groups of three. After additional negative tests on Wednesday, we had our first team practice since March 12th. It was by far the best day of camp yet, and it was great having everyone together for the first time. We all missed that tempo, energy and competitiveness that being at a national team training camp brings. We have a young group here, and in our limited time spent together so far, the energy and excitement has been contagious.
Entering the bubble and every day since we've arrived has been such a safe and smooth process. At least it's seemed smooth from our perspective as athletes, which is a testament to the efforts of a lot of people working behind the scenes to ensure everyone's health and safety. I know I'm not alone in expressing my gratitude for those efforts that provide us with the opportunity to return to what we love the most.
With the health and safety risks and enhanced protocols, this camp has obviously looked much different than usual. As important as the protocols are, they have prevented us from some of the things I've missed the most… a nice firm handshake and a hug. And man, I can't wait for the day that we have our entire team back together in a safe environment so I can shake every one of their hands and give them a long-overdue hug.
Until then…Stay safe and stay healthy everyone.
Cheers,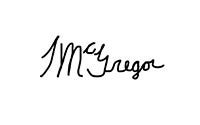 Tyler McGregor